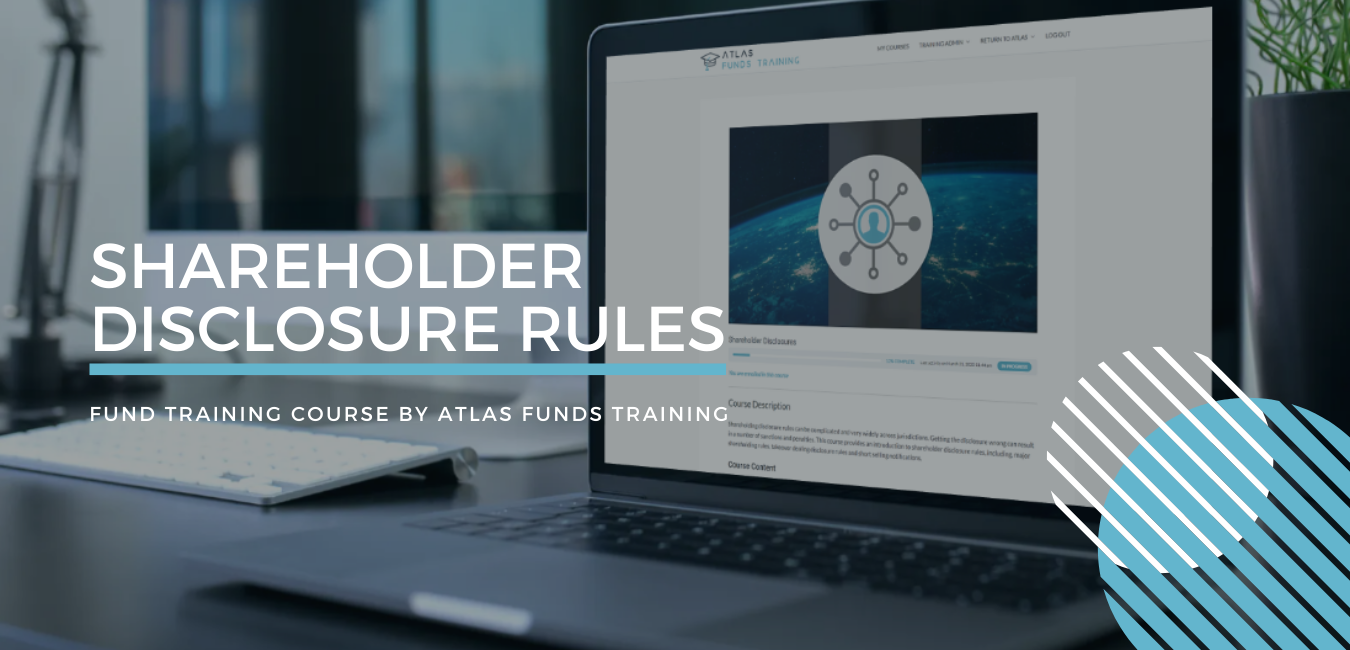 Shareholding Disclosure Rules can be complicated and vary widely across jurisdictions. Getting the disclosure wrong can result in a number of sanctions and penalties. This Shareholder Disclosure Rules Fund Training Course provides an introduction to shareholder disclosure rules, including, major shareholding rules, takeover dealing disclosure rules and short selling notifications.
The primary training topics covered in this Shareholder Disclosure Rules Fund Training Course are:

Session 1: Overview of different Types of Shareholder Disclosure Rules
Session 2: Denominators – Understanding Issuer Capital and Voting Rightsv
Session 3: Dual Listed Securities
Session 4: Overview of Major Shareholding Rules
Session 5: TDAD Overview of EU Transparency Directive
Session 6: United Kingdom – Application of Transparency Directive
Session 7: Overview of Schedule 13D and G
Session 8: TDAD and Horizontal Aggregation
Session 9: Overview of Takeover Dealing Disclosure Rules
Session 10: UK Takeover Rule 8.3
Session 11: Issuer Specific Thresholds
Session 12: 13F Reporting
Session 13: Introduction to Short Selling
Session 14: Overview of international Short Selling Rules
Session 15: EU Short Selling Overview
Who Should Take The Course
The Shareholder Disclosure Rules Fund Training Course is suitable for anyone involved with Regulatory Reporting (Compliance and Middle Office staff) as well as Portfolio Managers who wish to improve their understanding of reporting requirements across the globe.
To find out more about this Introduction to Shareholder Disclosure Rules Fund Training Course or to arrange a demo, then please complete the form below: